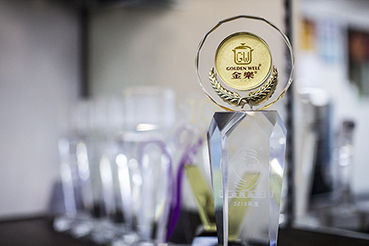 Company Background
Goldenwell Electrical Appliance Limited was found in 1988, which mainly engaged in the production and retail of a variety of small household appliances and kitchenware. "Goldenwell" and "Imperial Pot" are well-known home appliance brand belonging to Hong Kong. Hong Kong was the starting point, which have office, maintenance center, warehouses and retail stores
Since launched of the "Goldenwell" electronic soup cooker in 2001, the soup cooker is equipped with preset cooking and automatic heat preservation functions, which completely solves the time limit problem of people who are busy and love Chinese soup.After the product was launched on the market, it became the focus of the market immediately, and the electronic soup cooker filled the shortcomings of traditional cooking.Today, the "Goldenwell" soup cooker has become synonymous with electronic soup cooker, and has firmly established its position in the market.
Vision and Mission

With the vision of "concentrating on local brands and exploring unlimited business opportunities in various regions", we are actively expanding our local business and gradually expanding into the Chinese and foreign markets.We also promote our own brands through exhibitions organized by the Hong Kong Trade Development Council and the Chinese Manufacturers' Association of Hong Kong in various countries to enhance brand awareness.
Introduction to Products and Services

Flagship product are Computerized Multi-Function Soup Cooker and Black Crystal Ceramic Rice Cooker. We have always focused on the development and quality control of products. The process of production has been strictly monitored and passed safety test, which is compliance with the international certification standards to ensure that each product has quality assurance.
Award-winning
We has won numerous awards over the years, including won Fortress Best Sales Award for nine consecutive years, Product Innovation Extraordinary Award 2017, 100% Hong Kong Brand Award 2013, etc. Our products have also obtained Hong Kong famous brand and Hong Kong safety mark certification.